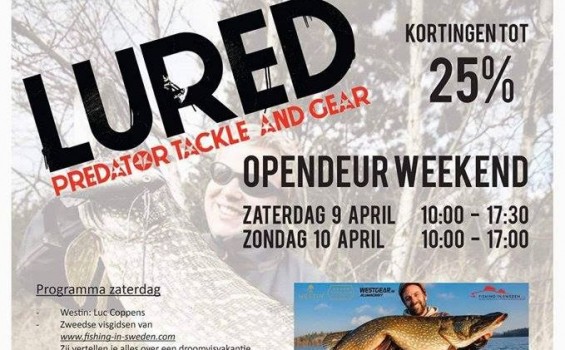 Are you living in the Netherlands, Belgium or close to Düsseldorf? Then come and meet Henrik & Michael from Fishing in Sweden to talk gear and plan your next fishing trip to Sweden!
Together with Luc Coppens from Westin Fishing we will be hitting the following fishing stores in the Netherlands and Belgium in the beginning of April 2016:
Thursday, April 7th 2016 at 19.30: Wout van Leeuwen Fishing & Outdoor, George Stephensonweg 21H, 3133 KJ Vlaardingen, Netherlands close to Rotterdam. 
Saturday, April 9th 2016 between 10:00 and 17.30: Lured Tackle Shop, Diestersteenweg 106, 3680 Maaseik, Belgium between Maastricht, Eindhoven and Düsseldorf. Sign up for the event at the Lured Tackle Shop on Facebook!

See you there!
Fishing in Sweden