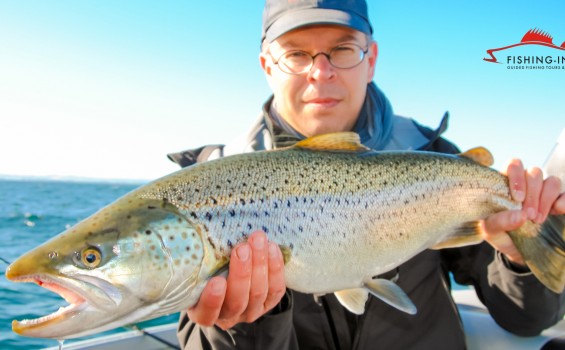 During todays guided fishing tour our guest Henrik and his friends from Stockholm caught this gorgeous 70cm trout on lake Vättern while vertical speed jigging for #char with light gear – a great and surprising bycatch!

Tomorrow the three friends continue their guided fishing weekend with some pelagic vertical jigging for big zander with us.
The Fishing in Sweden Team.